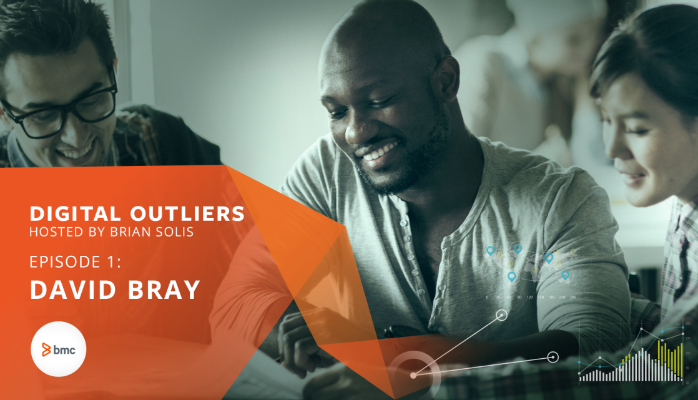 I'm excited to announce Digital Outliers, a new podcast series that I'm hosting that features some of the brightest minds who are exploring the ways digital technology is transforming (and disrupting) the modern workplace.
Each episode dives into the latest trends driving the future of work and also offers prescriptive guide points for companies (and leaders) who want to be more successful in capitalizing on the value the digital workplace offers for productivity, innovation, experiences and relationships.
My first guest is David Bray, Chief Information Officer, Federal Communications Commission. We talk about his experience and efforts digitally transforming one of the U.S. government's most important oversight authorities. Bray shares the behind-the-scenes story how he used a combination of innovative motivational techniques, technical acumen, and an unconventional approach to the role of CIO to fully modernize the FCC's moribund technology programs. The result: an FCC with agile systems, intelligent processes, and motivated employees collectively empowered to continue to adapt to a rapidly changing world.
Please take a moment to listen to episode one. I hope you love it!
[soundcloud url="https://api.soundcloud.com/tracks/277374921″ params="color=ff5500&auto_play=false&hide_related=false&show_comments=true&show_user=true&show_reposts=false" width="100%" height="166″ iframe="true" /]
The post The Inspiring Story of the FCC's Digital Transformation [Podcast] appeared first on Brian Solis.


[ad_2]

Source link